Experience the mountains, valleys, rivers, of Berkshire County of Massachusetts.
Spend quality vacation time in an inspiring place in the northeast; enjoy the outdoor attractions.
Rest and recharge.
Nearby activities include: hiking, boating, bicycling, fishing, snowshoeing, skiing, horseback riding, and Jacob's Pillow Dance Center.
An entertainment hall, serving food and drinks, and hosting life music shows is located adjacent to the inn.
Not far from the Lee Outlets meaning you don't need to travel far to shop.
Littleville Lake – 25 Russell Rd, Huntington, MA 01050
Relaxing Point – 38 Old State Hwy, Chester, MA 01011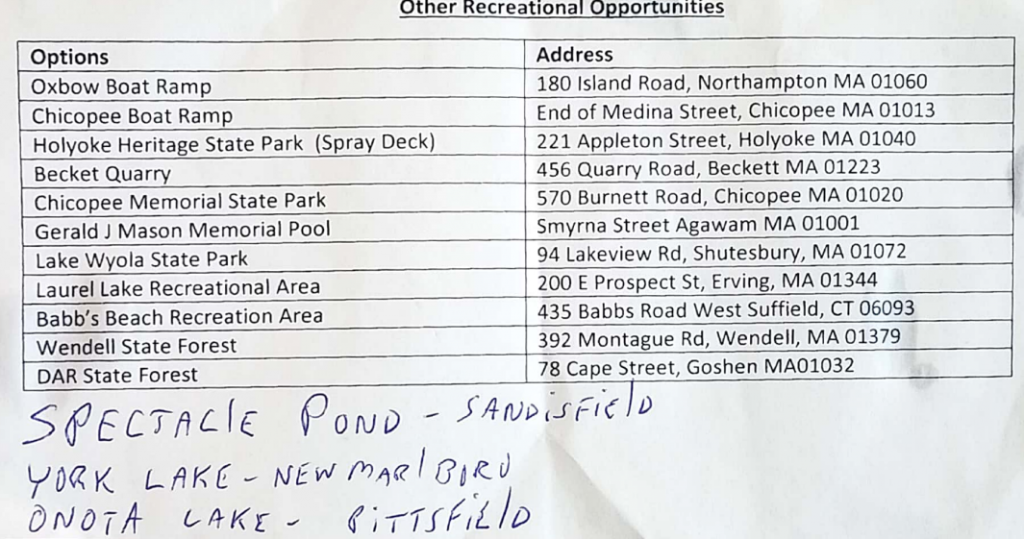 Driving Distance from the motel:
Uncle Bob's Tavern: 0 min
Jacob's Pillow dance center: 5 min
Tangelwood music venue: 25 min
Museums in Pittsfield and Lee: 15 min
Lee outlet shopping: 10 min
Appalachian Trail: 5 min